Rainwater Harvest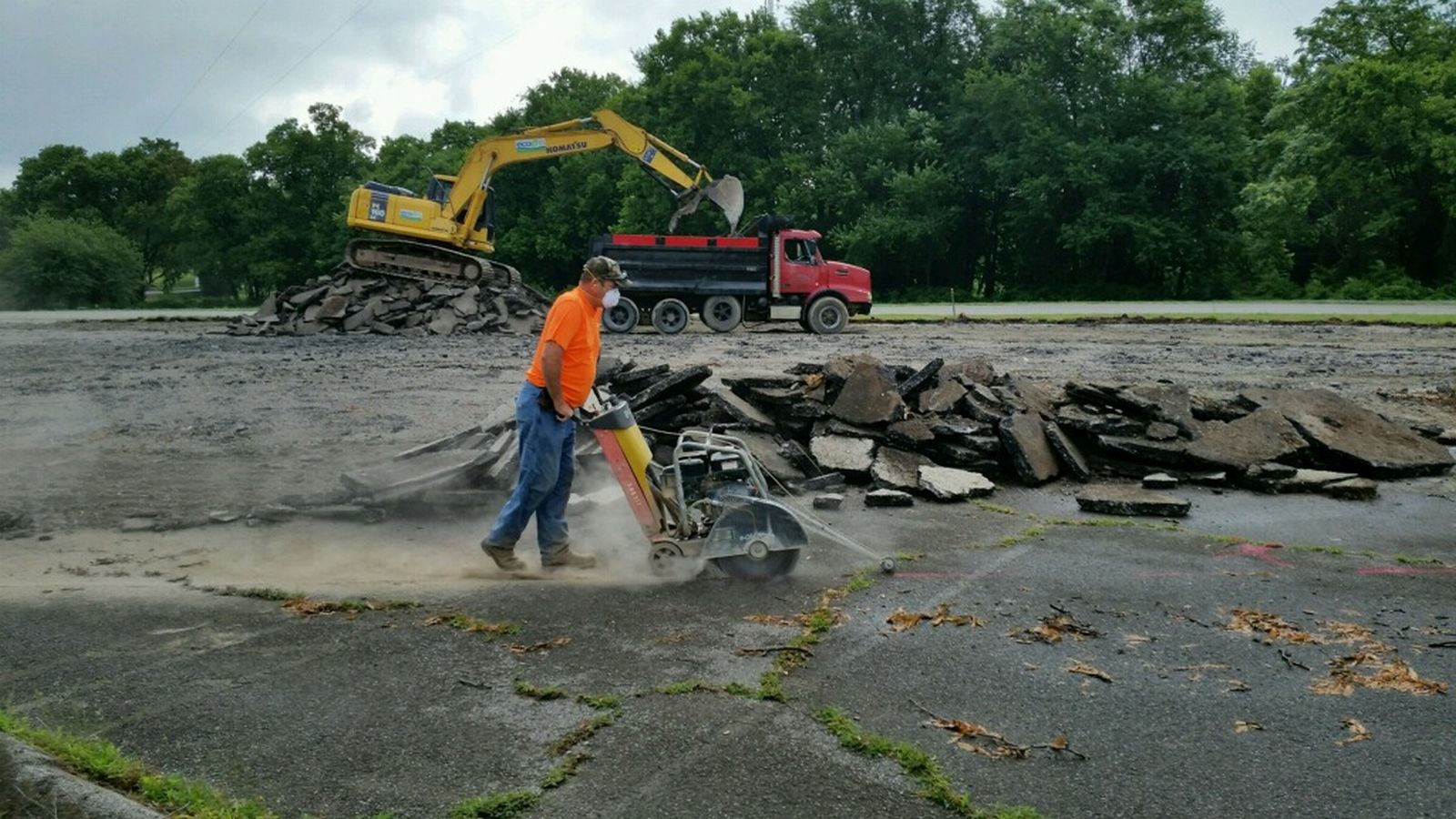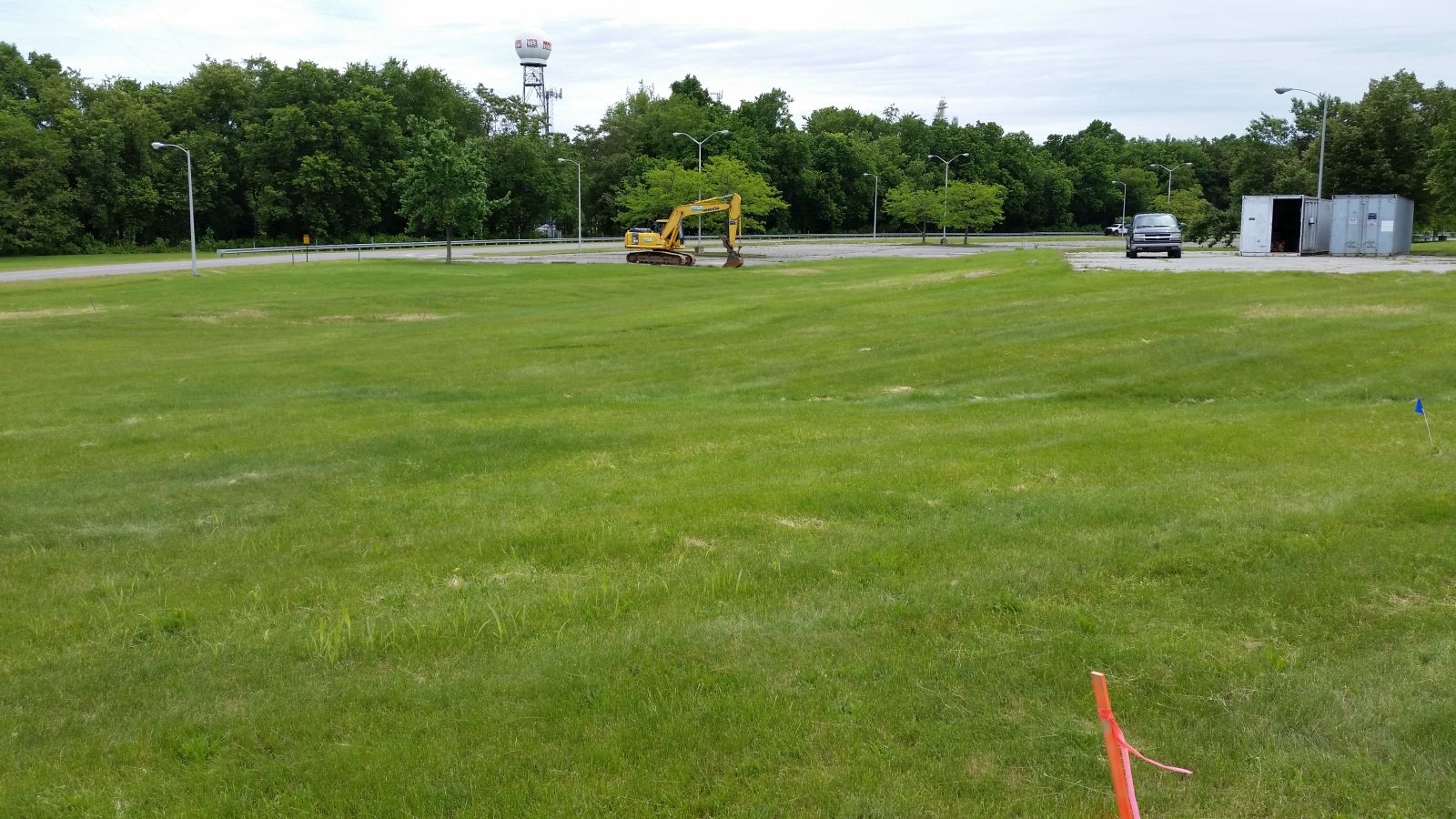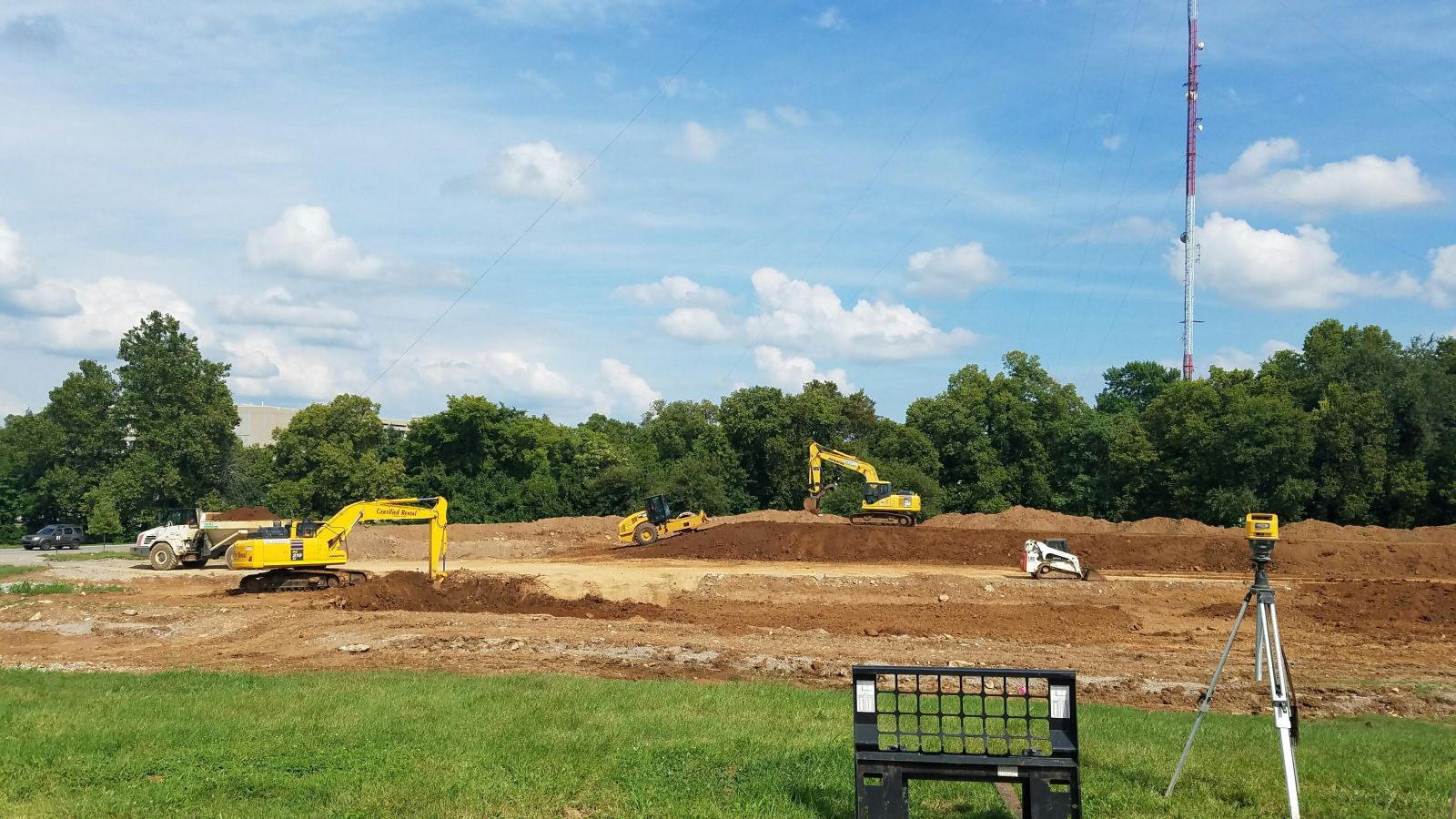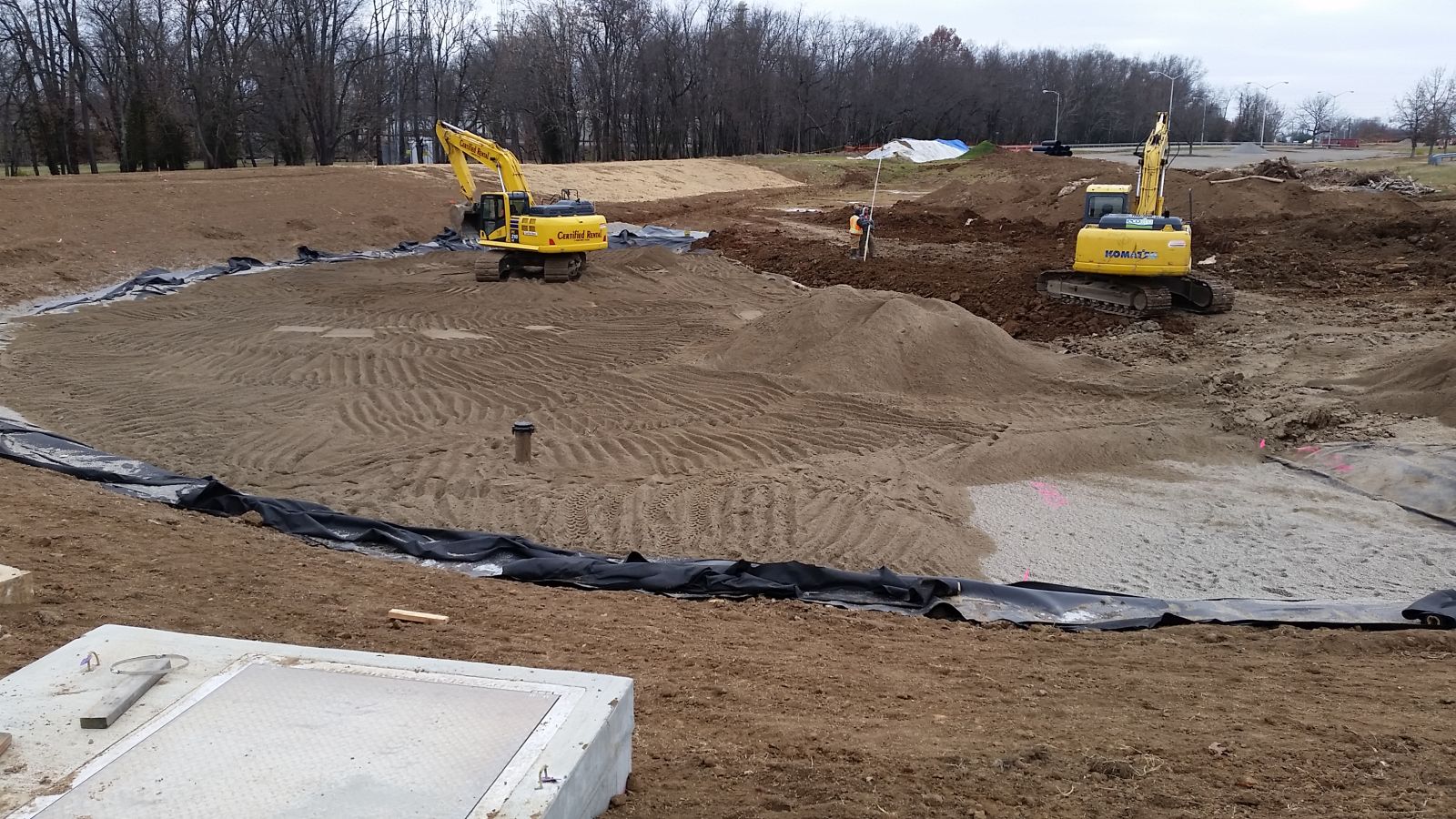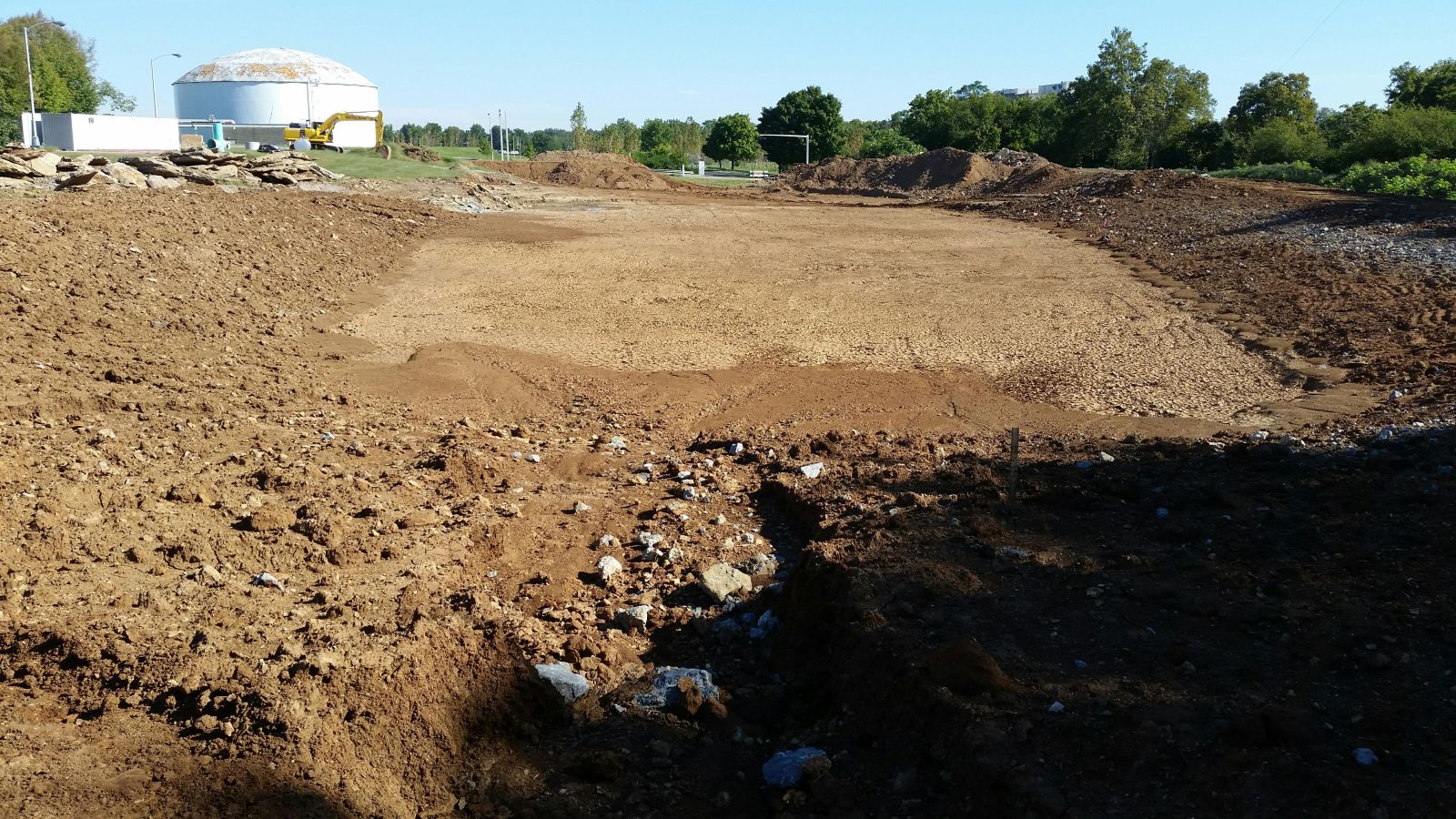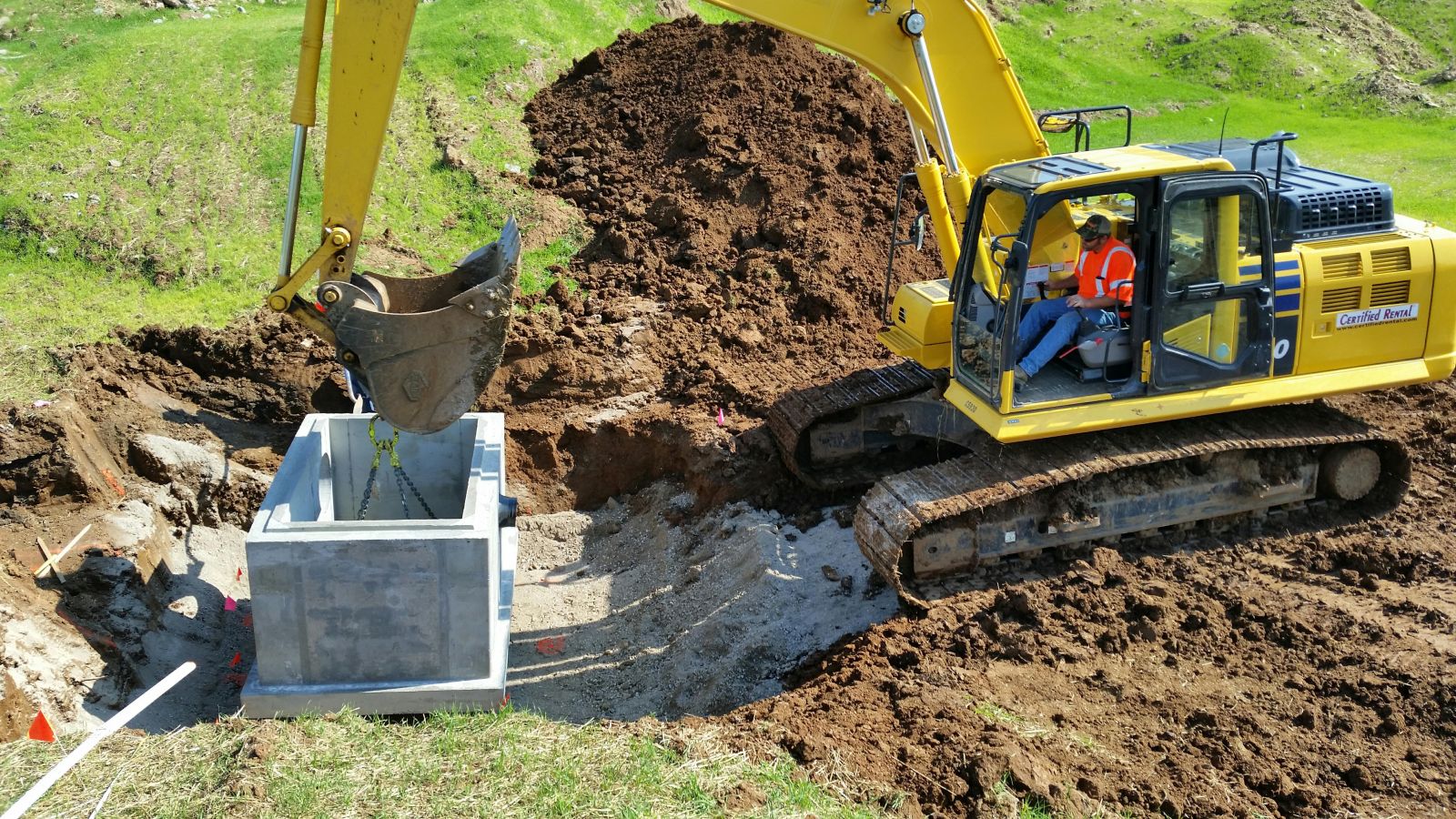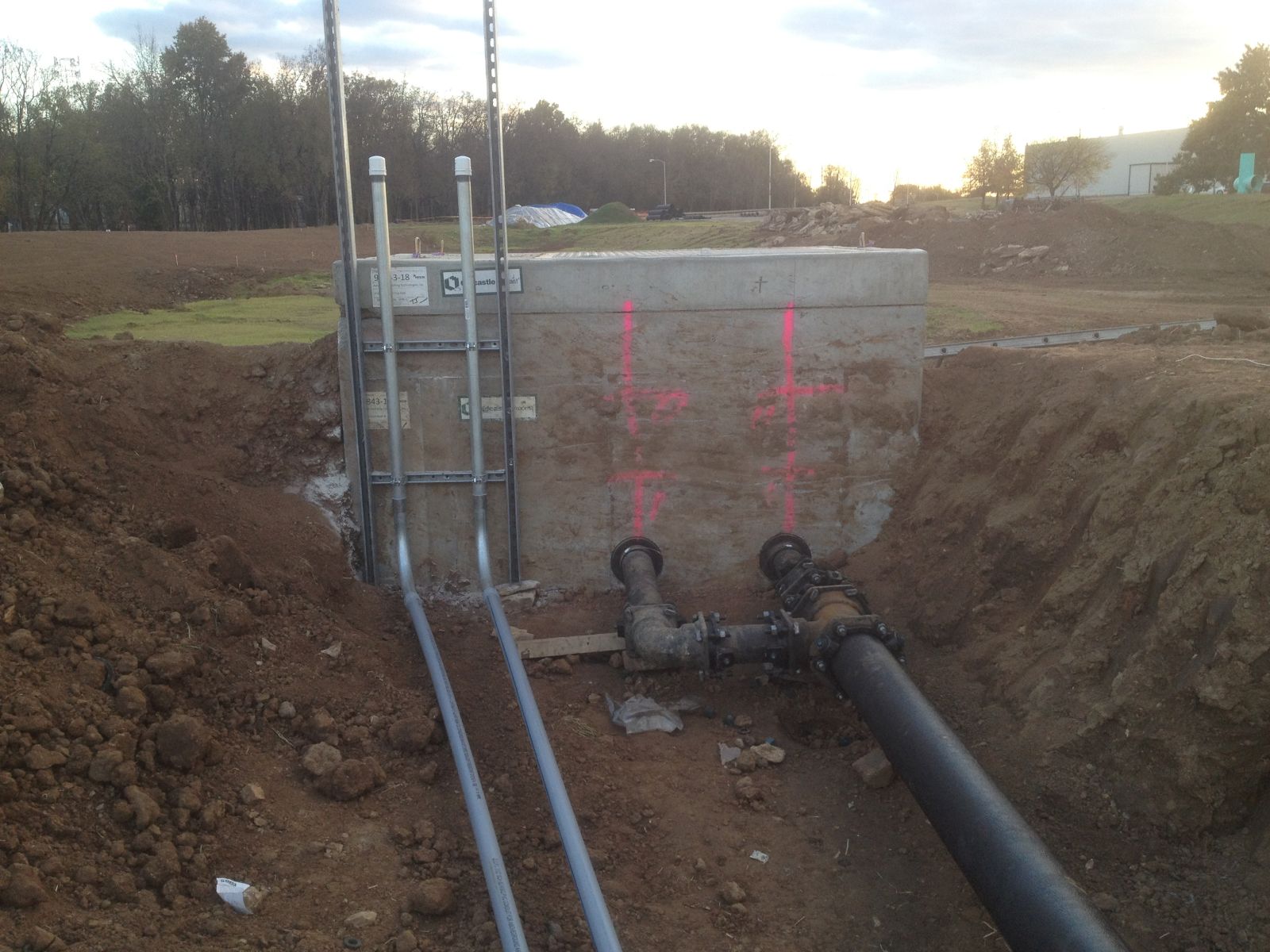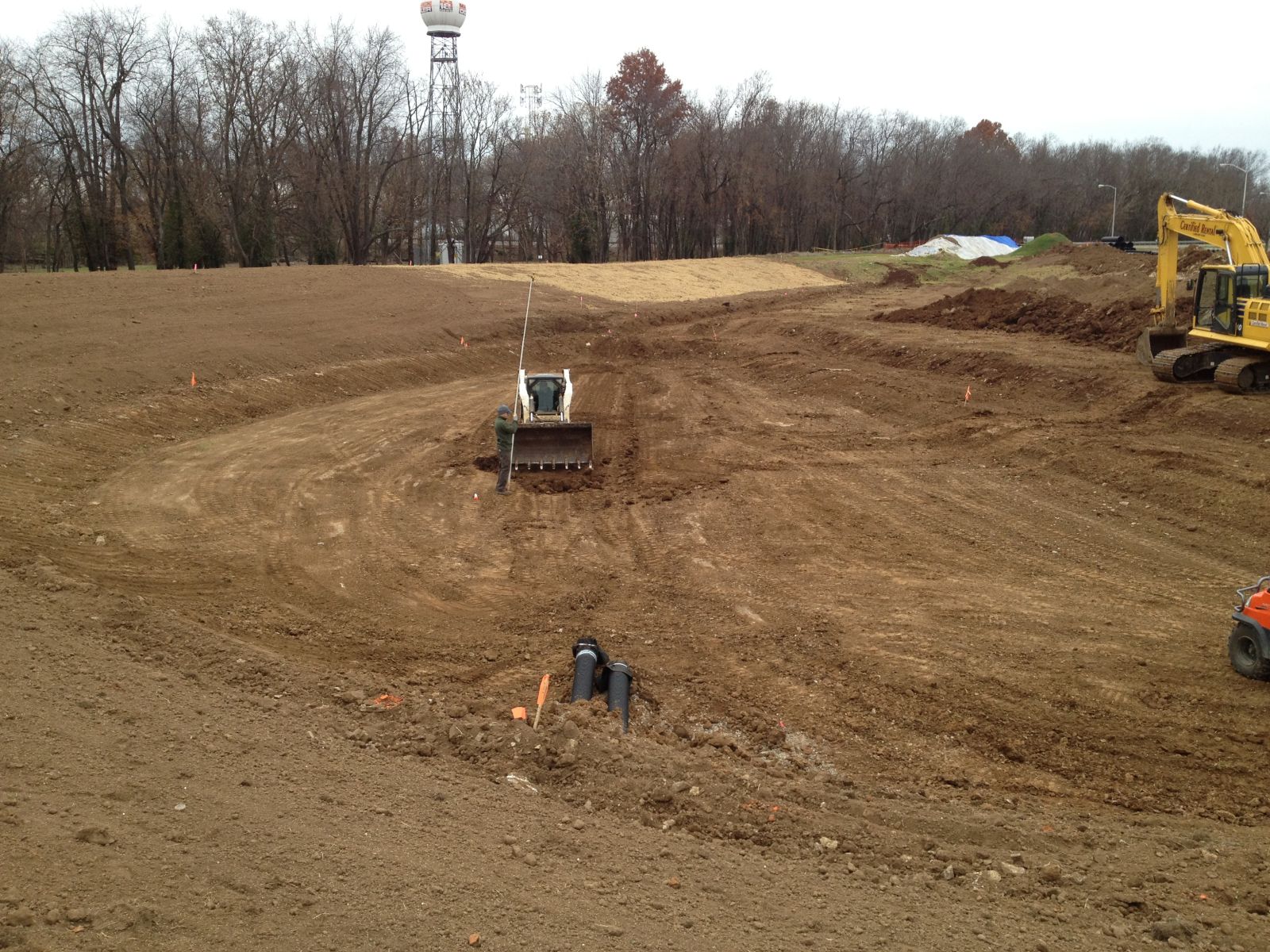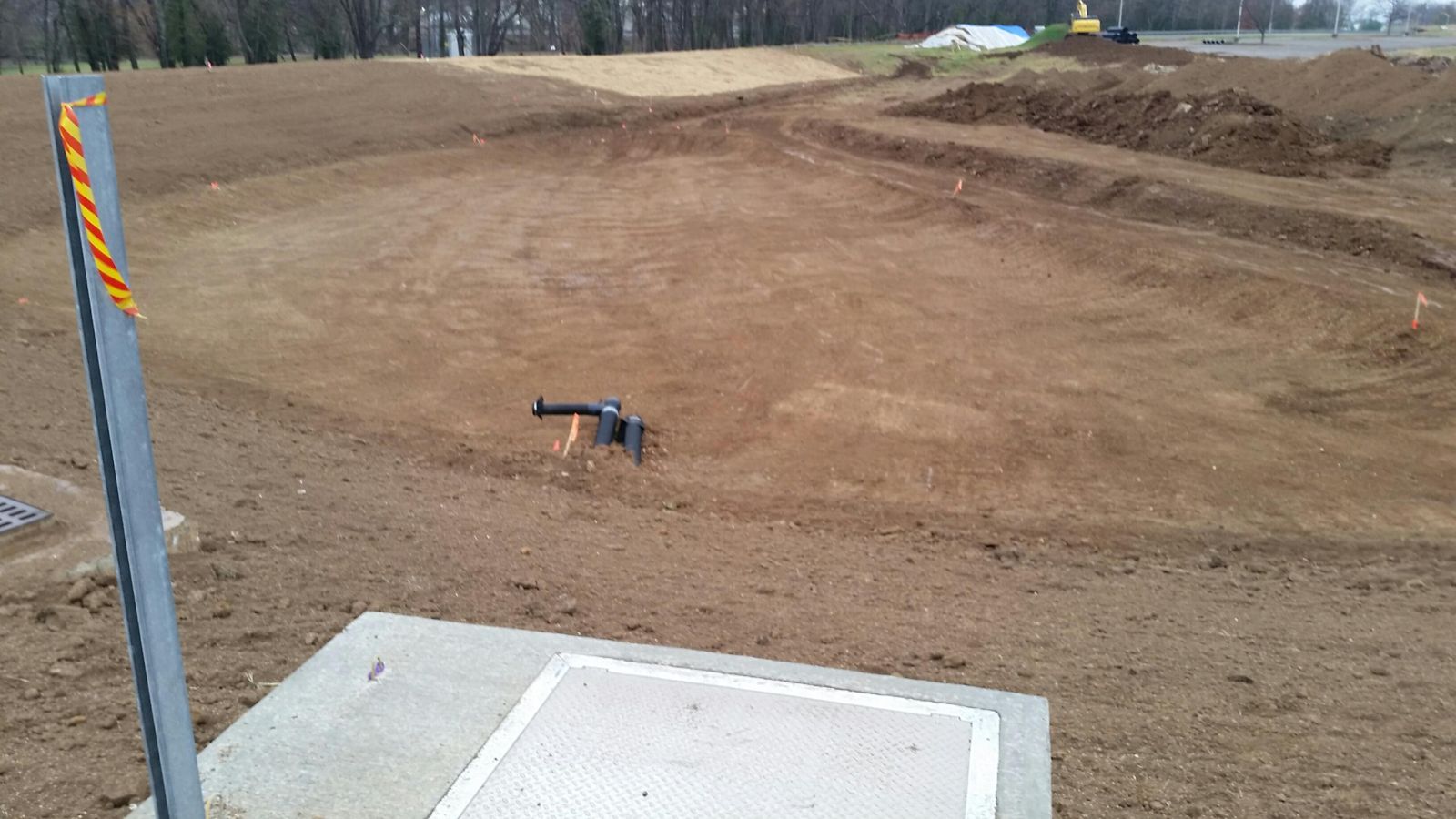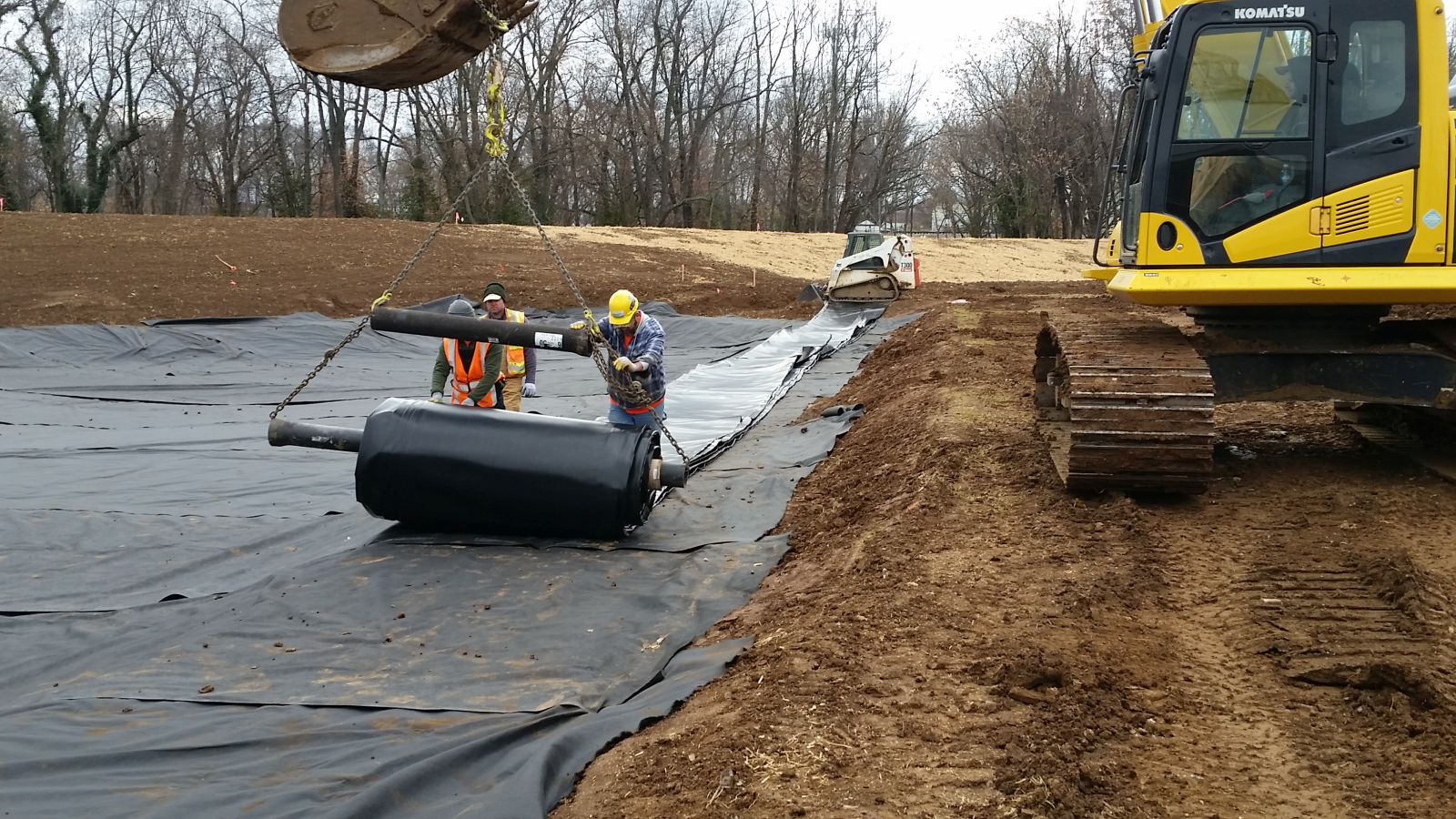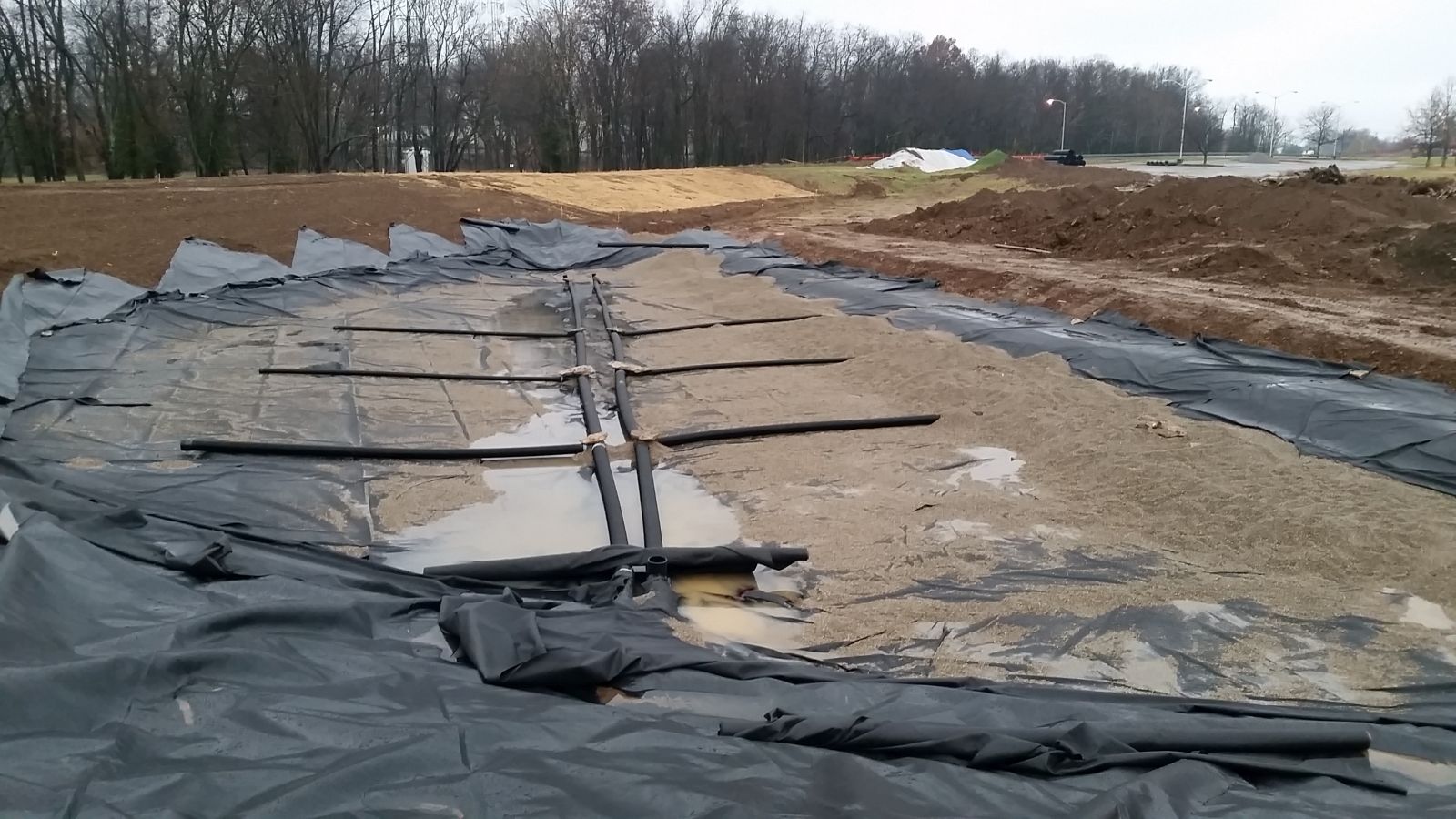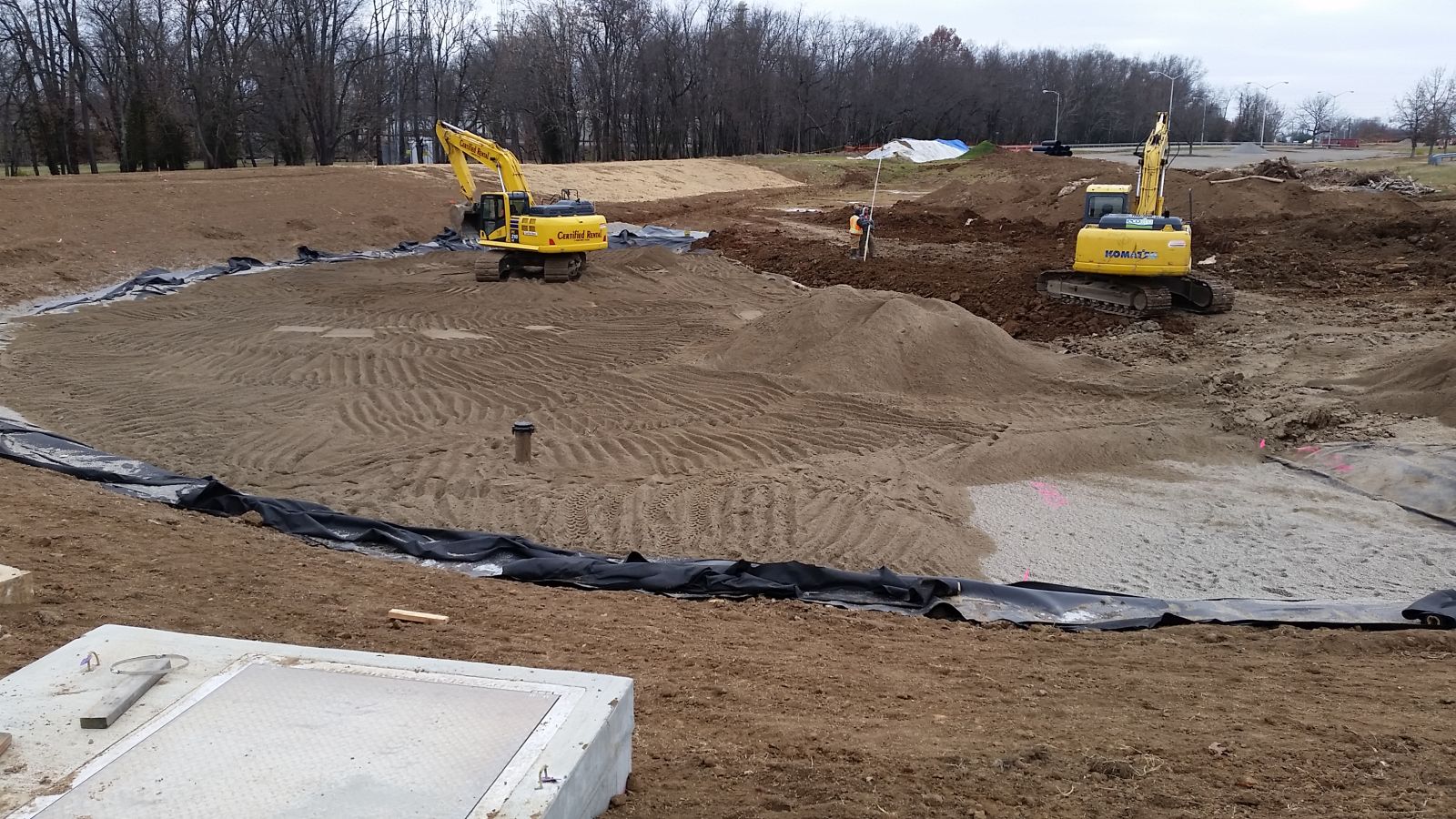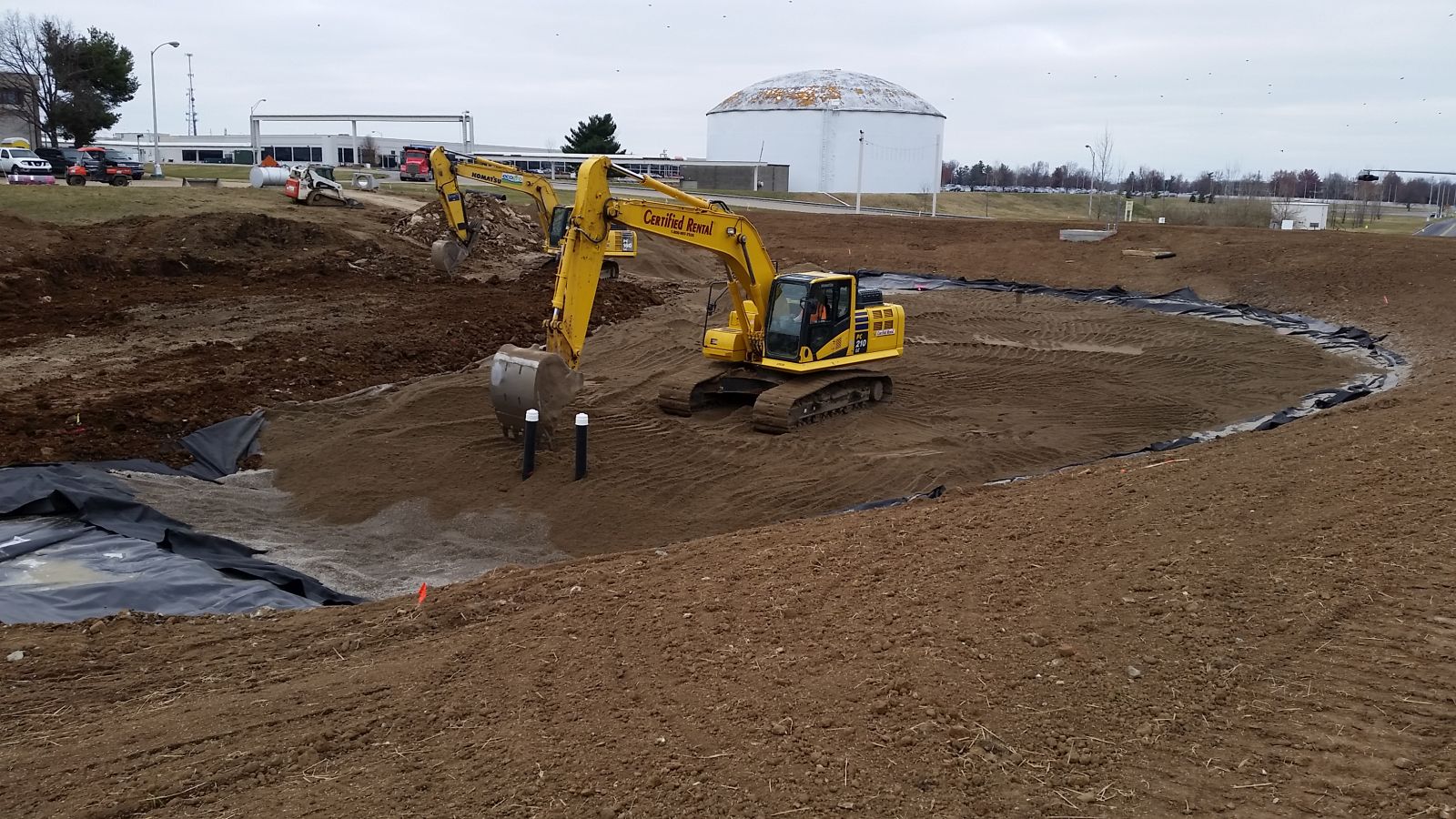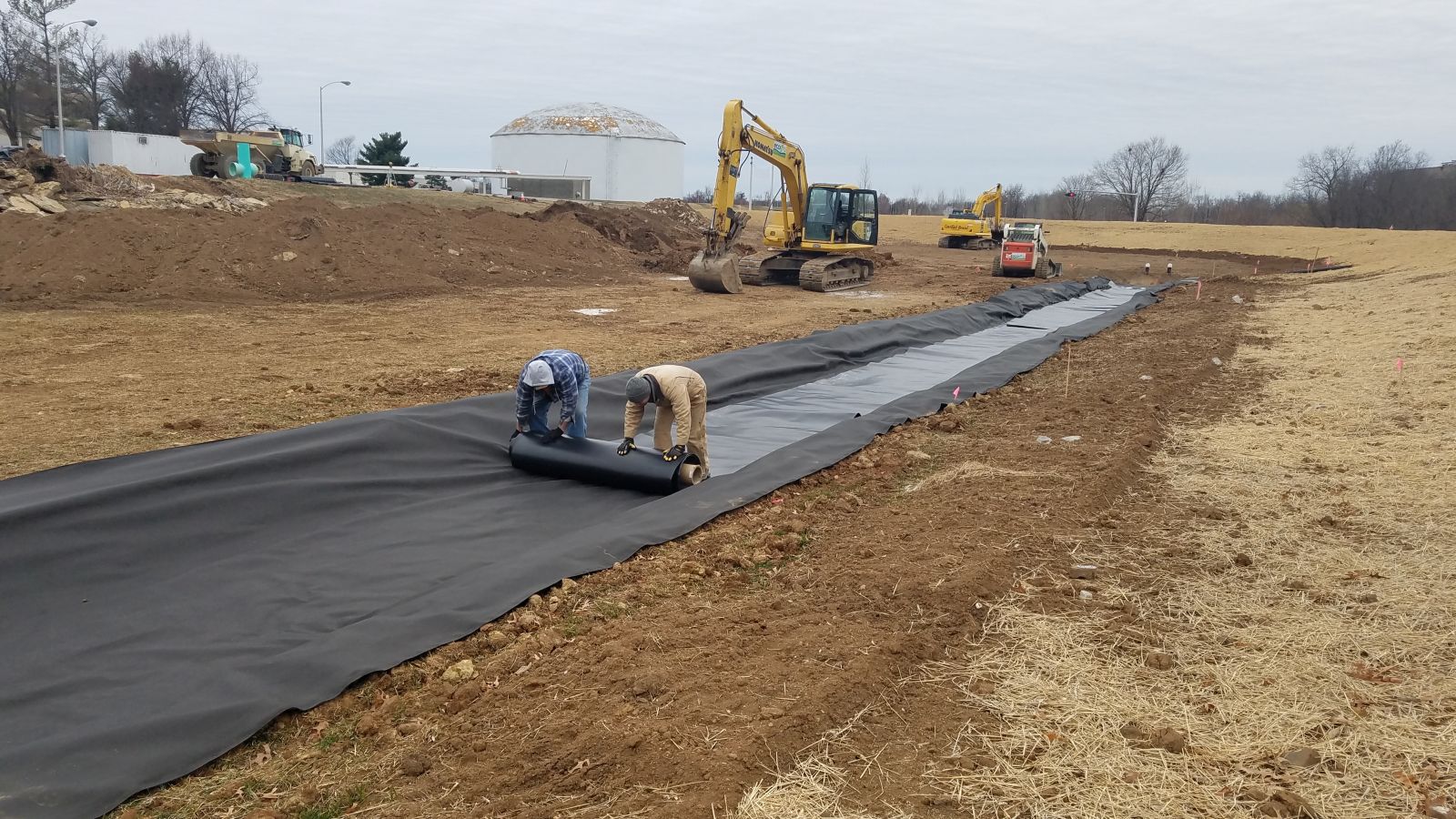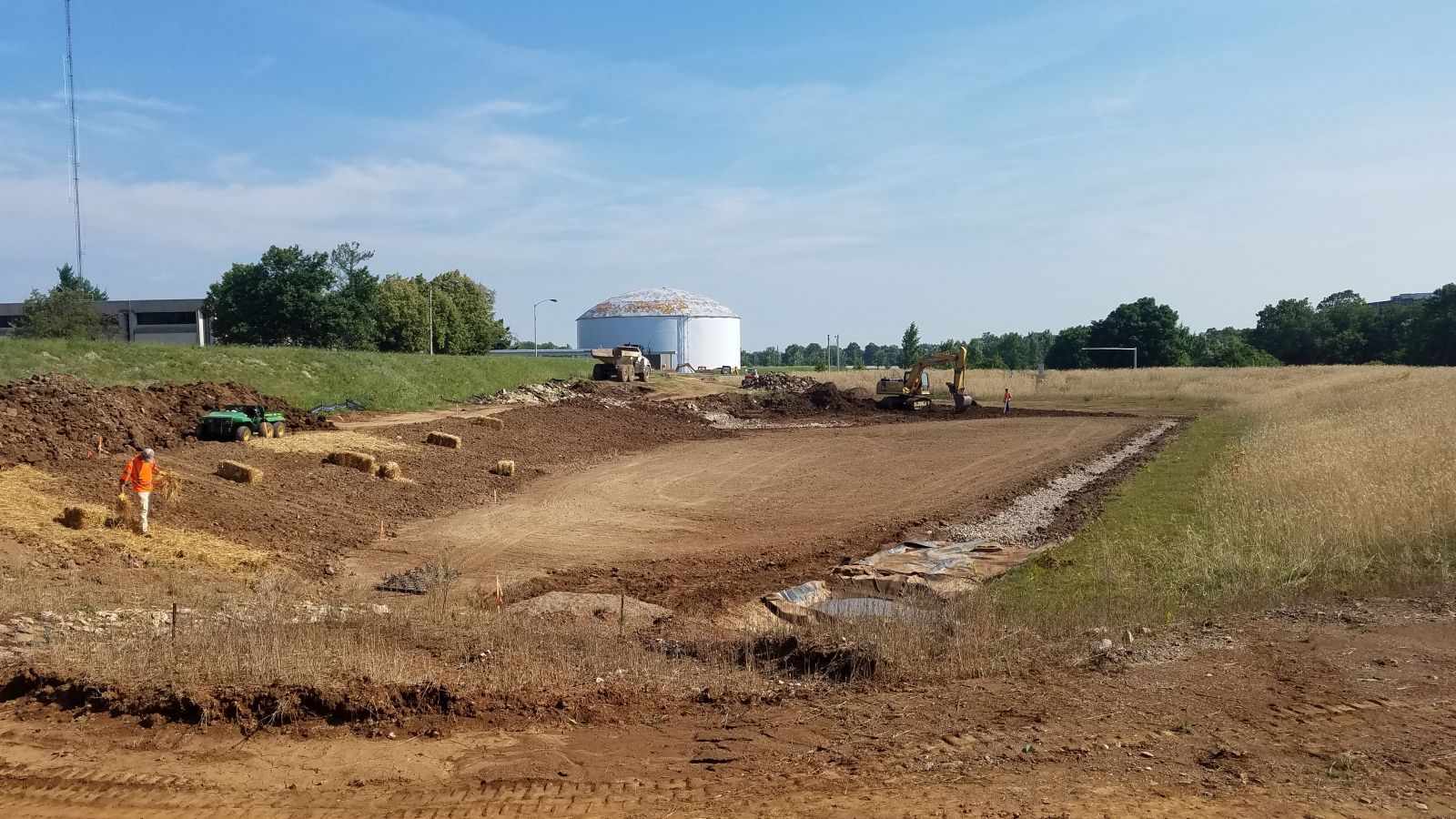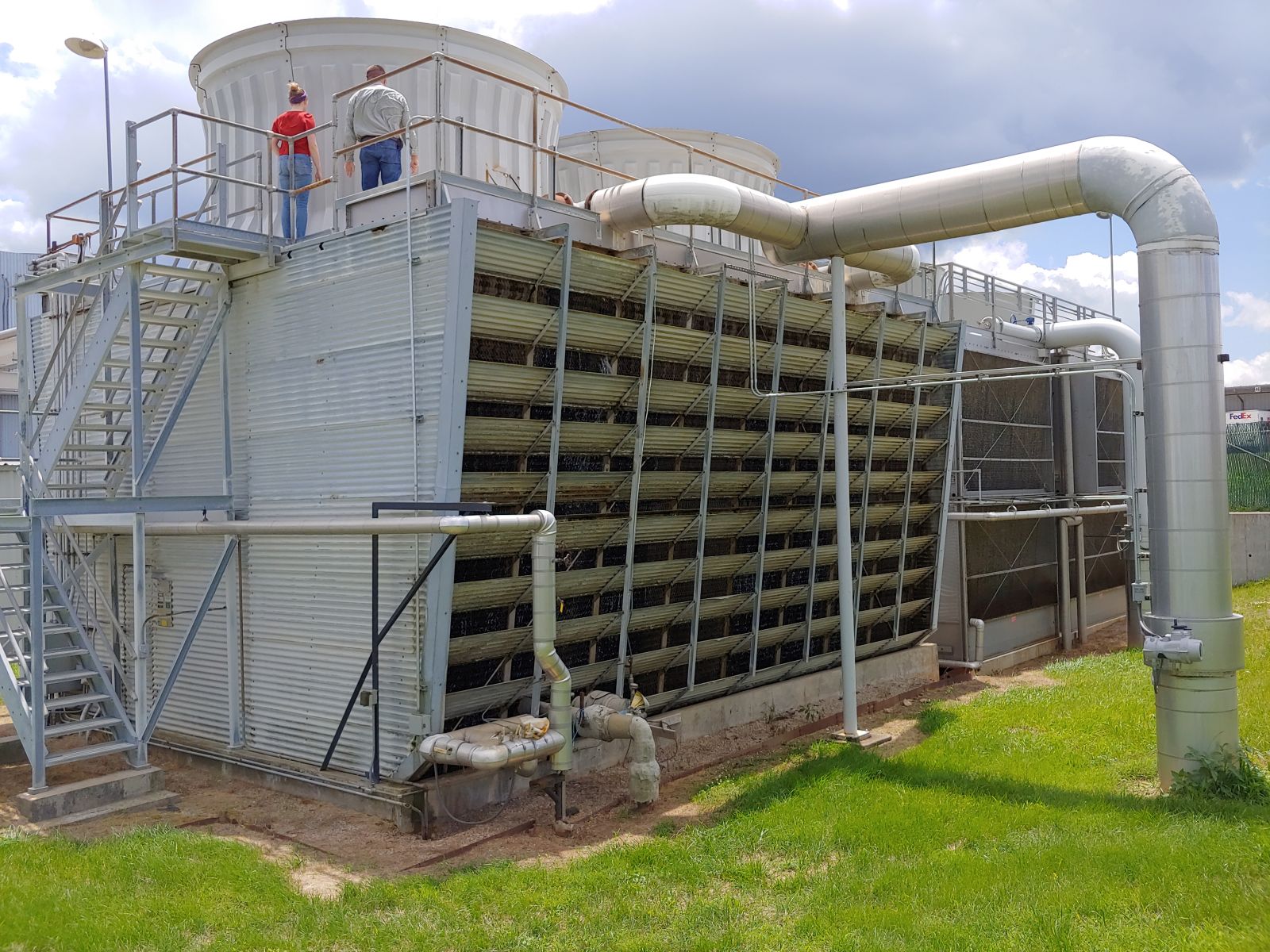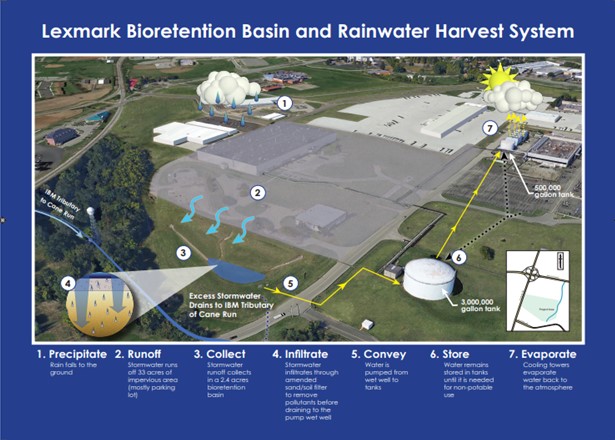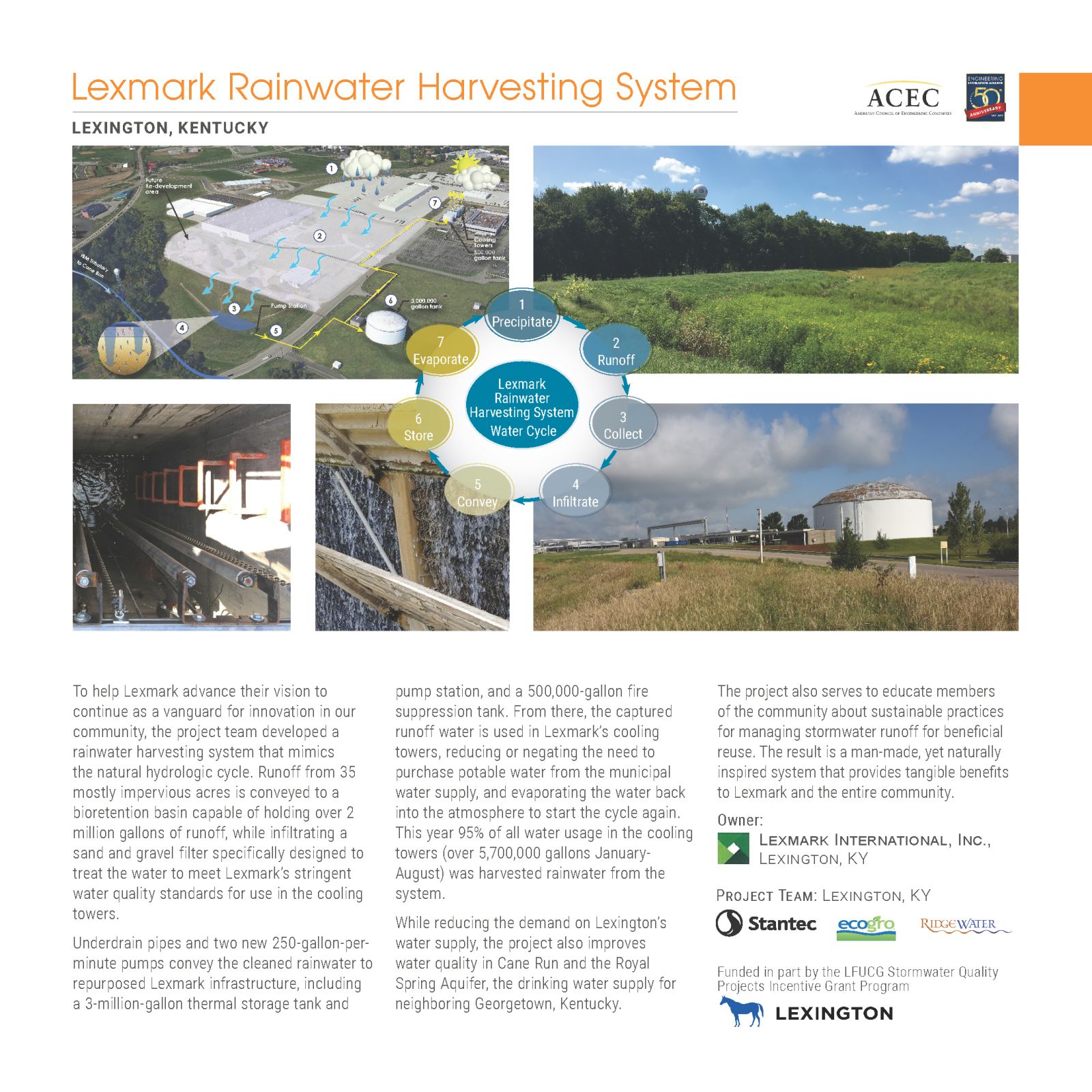 Key Features:
2.4 acre bioretention basin
Rainwater harvest from 33 acres
Large stormwater treatment capacity

Stormwater quality improvement
Green infrastructure
Impervious surface reduction
Quick return on investment-ROI
The combination of impervious roof areas and parking lots on the 264-acre campus produce significant stormwater volume and water quality considerations for Cane Run creek. Like many
urban watersheds, Can Run is a 303d-listed stream impacted by urban runoff and storm surges that overwhelm the stream's capacity. The Cane Run watershed is also designated as a resource protection area that feeds the drinking water supply for the city of Georgetown. Lexmark wanted a stormwater solution that would benefit the community as well as the business.

The project team created an innovative project to reduce stormwater issues as well as Lexmark's draw from the drinking water supply. This project was awarded funding in part by the Lexington-Fayette Urban County Government's Water Quality Management Fee and the Stormwater Quality Projects Incentive
Grant Program.
Project Sign:

Lexmark Bioretention Project Profile
---
Project Partners
Stantec Consulting

Lexmark International

Ridgewater

University of Kentucky

EcoGro
Funding Source

Awards